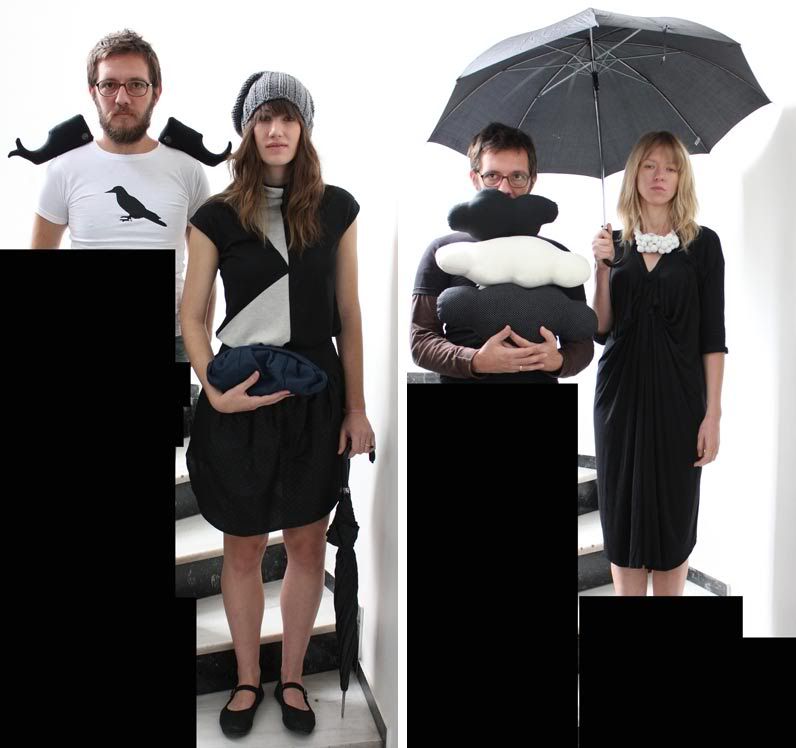 La.Trap is a small shop that opened some months ago at Mets. The girls that have it are both talented and you regularly see them at Meet Markets; They are always present! So Maria "Psarokokalo" and Evrydiki decided it was about time to start something of their own and with the help of their fb friends they decided that their new home would be called La.Trap! Cute isn't it?

Well, to be honest I haven't visited the shop yet but I always have it in mind! Yesterday I received their Fall/Winter 2010/11 catalogue and I fell complete in love with it so.. a quick reminder: First thing when I get better from this cold, is to go and visit La.Trap.
These staffed cloud-pillows are what my bed-couch needs for Winter!
View the rest of the collection here.

La.Trap
shop-gallery
Trivonianou 56, Mets