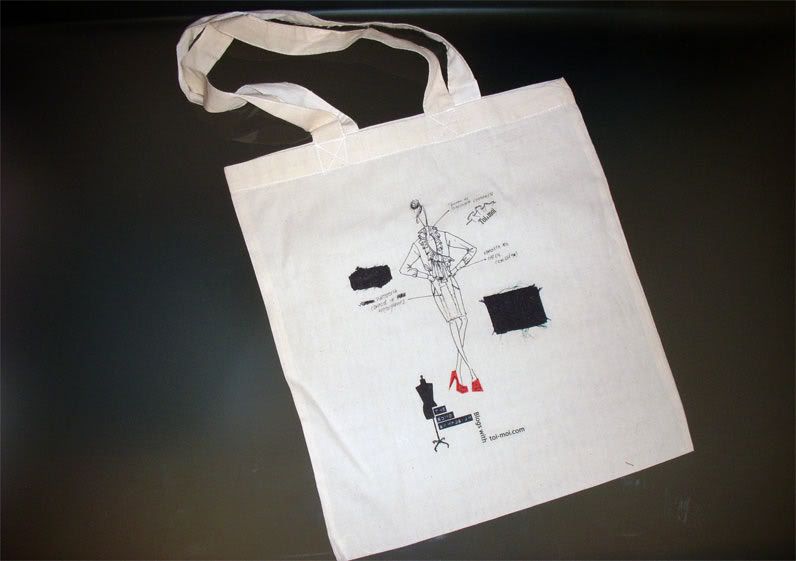 This is more than

EXCITING

for me! It's actually

the first GIVE-AWAY of this blog

and I thought I owed to make it special!

After this post and the video I did for Toi&Moi, I had a wild idea! I've seen the sketches of the collection not only in the showroom but also in all Toi&Moi store window displays and I loved them (you can check them also at LFoF's post here)... And that's how the idea came! I love the sketches and I love holding canvas tote bags in my daily life!

What if we could create bags with the Toi&Moi sketches on them?!? After I sent my proposal, Toi&Moi sent me back their one and now I'm more than excited to present to you the final result! Practical and most of all ecological, from now on I'll carry around my own canvas bag!
...and I won't be the only one!


If you want to

be one of the 10 lucky SoHo Symposium readers that will have the opportunity to win one of these beauties just

send me an email

with your name at

sohosymposium@gmail.com

until next

Wednesday, Oct 27th

.


Good luck and spread the news! These bags are exclusive and you won't find them elsewhere!