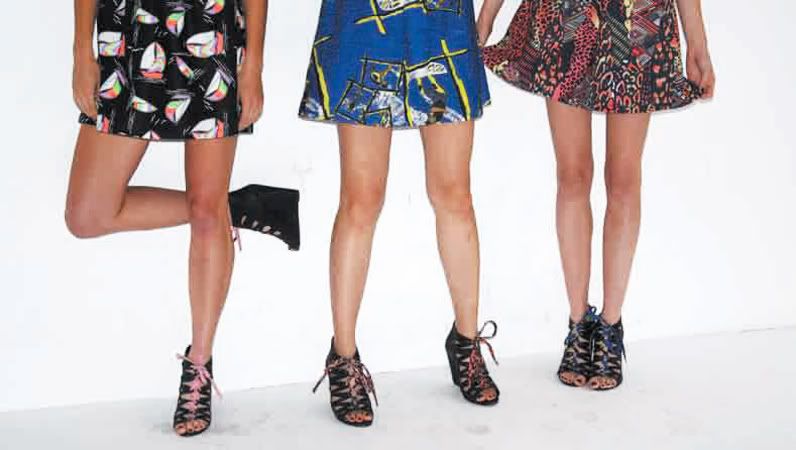 Yesterday afternoon I had a quick chat with Evi Retziou, one-half of the

DElight

duo about tomorrow's collection! Of course I didn't see the clothes and I didn't even ask to see them! The reason? I'm expecting tomorrow's show since the end of the previous FW and I didn't want to ruin that expectation! The chat was enough enlightening by itself!

The ONLY thing I got to see were the shoes. Once again I didn't want to post or reveal anything until tomorrow BUT since the girls were featured in yesterday's Athen's Voice article on Fashion Week with the above image, I somehow changed my mind and decided to share it with you, too! Nothing more to say, you -and I- will have to wait one more day for the

Most Commercial Design Collection for Spring 2011

as decided some days ago by the

IAF (International Apparel Federation)

(see more here)!

A small hint about what to expect though is written on the top of their invitation:

"In one place we came upon a large company of naked natives, of both sexes and all ages, amusing themselves with the national pastime of surf-bathing."

(Mark Twain, 1866)


...and that says it all! See you tomorrow at 20.30 at Athens Fashion Week, Technopolis, Gazi

pic source:www.athensvoice.gr