The DElight collection for Spring/Summer 2011 was inspired by the Aztec culture mixed with surfing attitude! Neon colored fabrics with illustrations of surfers and boats were matched with plain white tops with Aztec-like linear shapes! Funky neon colors, surfers, geometry and a little bit of history?...That sounds interesting!

This time the collection was special for three more reasons! As the girls revealed to me, they had found the colorful fabrics last year and were that excited, that they immediately bought them! After spending long days and months just looking at them, they started designing the new collection! In their previous collections, first they had made the designs and then they started looking for the fabrics. Another interesting detail, is that for the first time, the forms were more loose! DElight are known for their strict tailored looks but we got the pleasure to see even a baggy black and white maxi dress among others! Of course the final thing that made this collection special is that for the first time DElight designed a small mens' line consisted of four looks!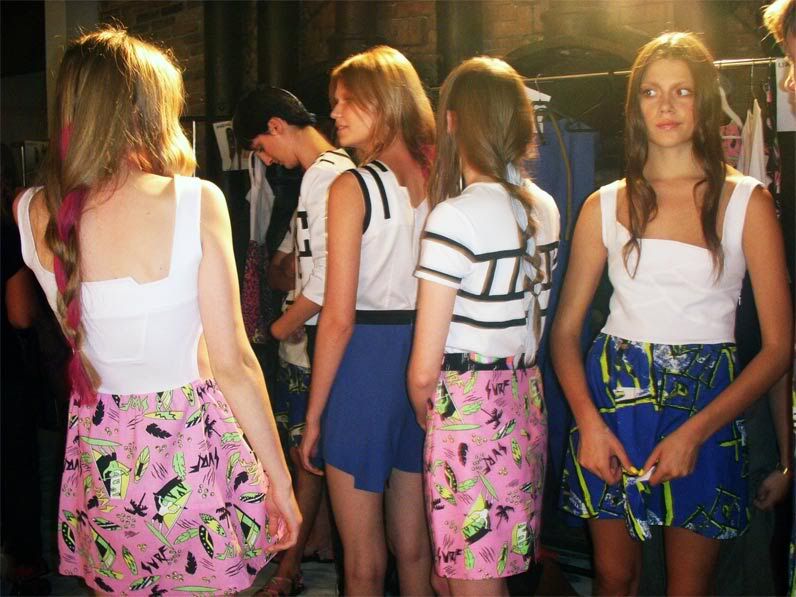 Once again I was backstage dressing up the models and as I realized later, I never saw a DElight show differently! Always backstage and always having the pleasure to touch the clothes with my own hands!

I have to admit that the casting of the models this time was the best ever made! Every single model looked stunningly beautiful!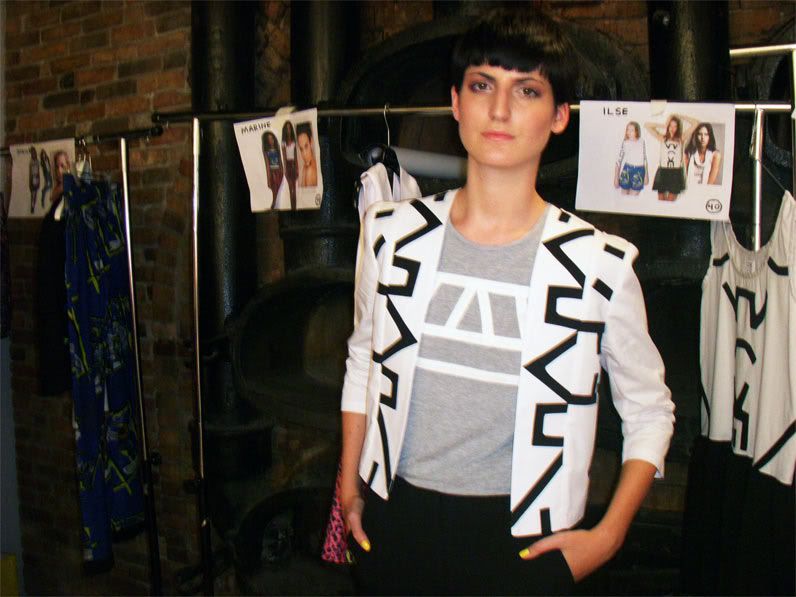 Even the male models had a "surfing attitude"! They looked cool even dressed in a pink ensemble!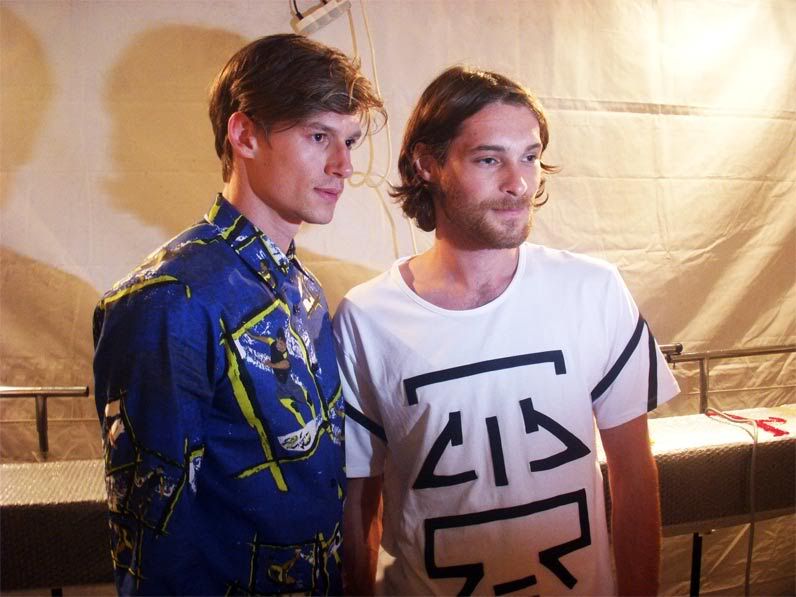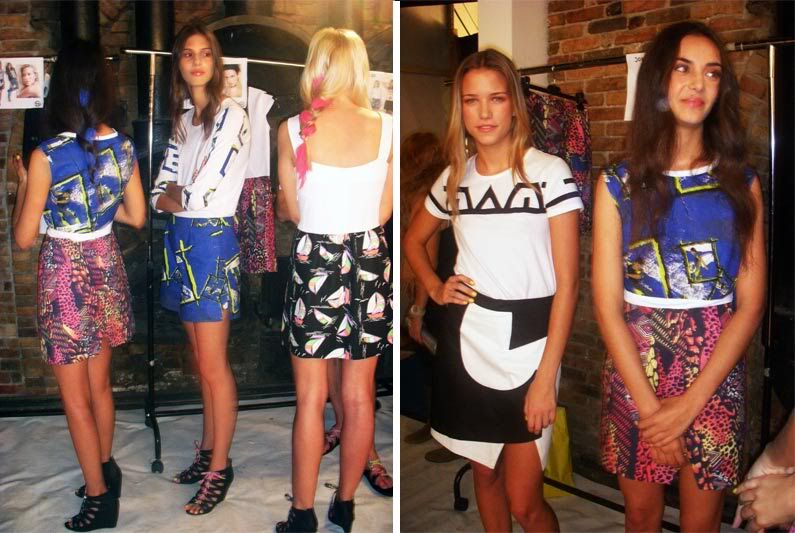 And now the details:
The fabrics were colorful and child
ish! They definitely bring a smile on my face!
Plaited hair with pink, white and blue locks...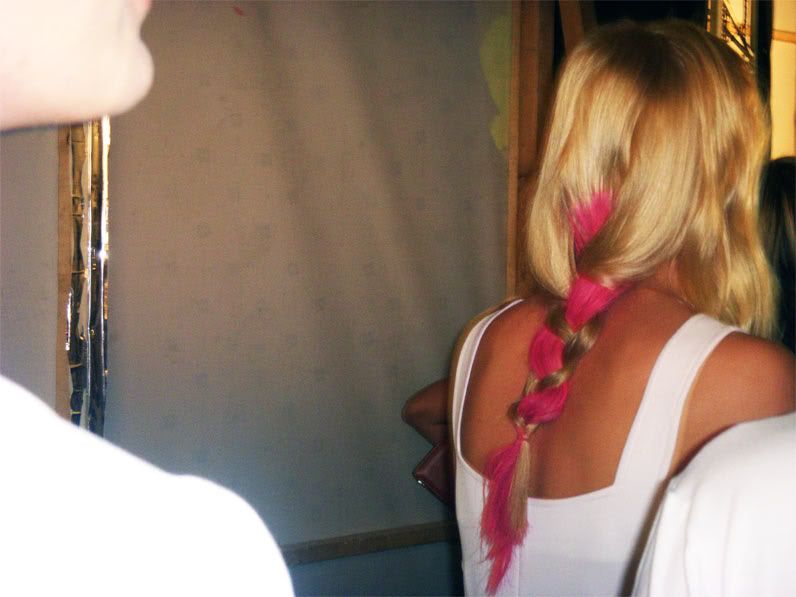 Neon yellow nail polish!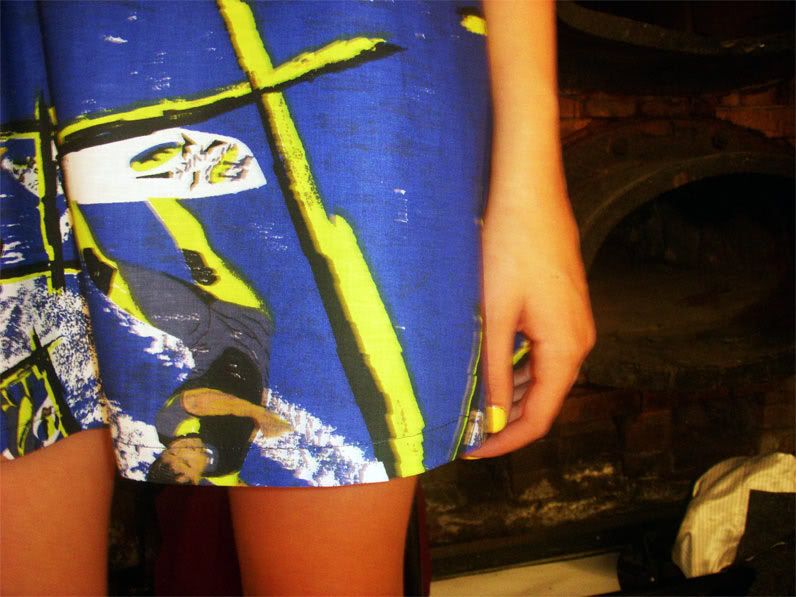 ...and shoes that had the fabrics used in clothes as shoelaces!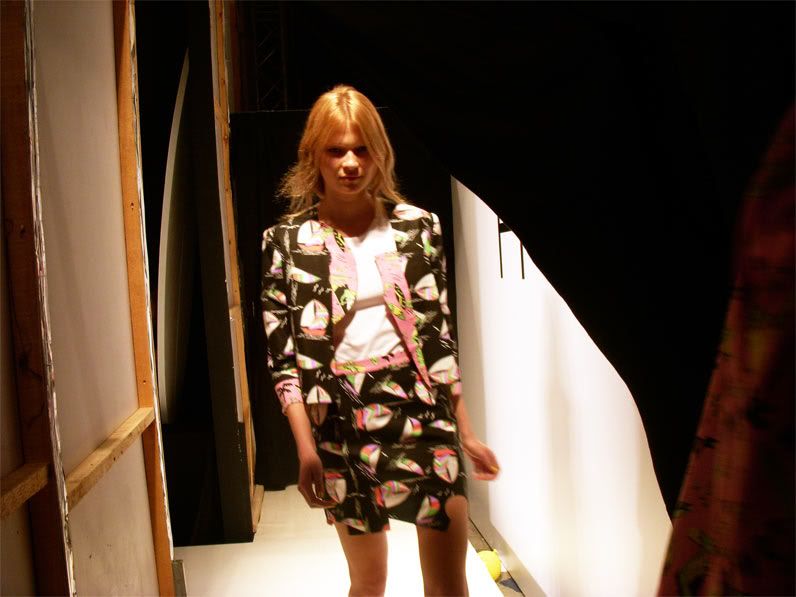 "Who are the DEsigners?
"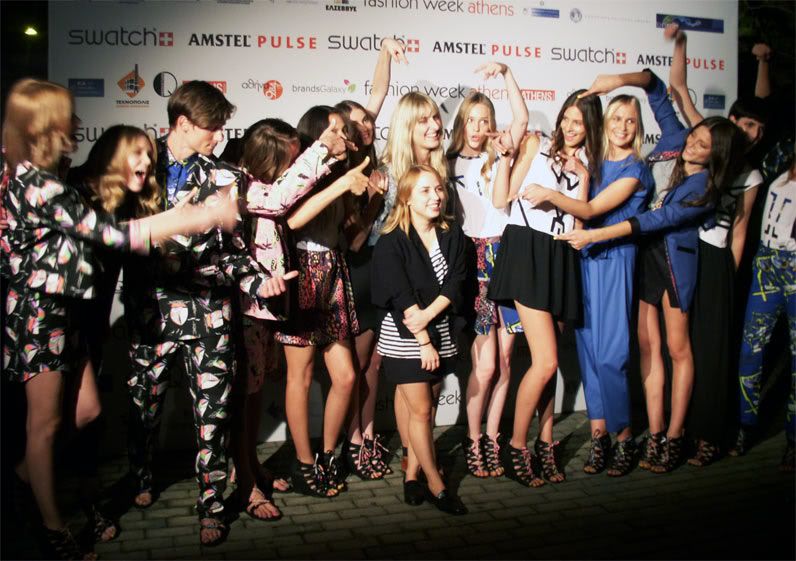 And the highlight of the show: a man walking at Technopoli with his DElight surfboard!
...Nothing unusual!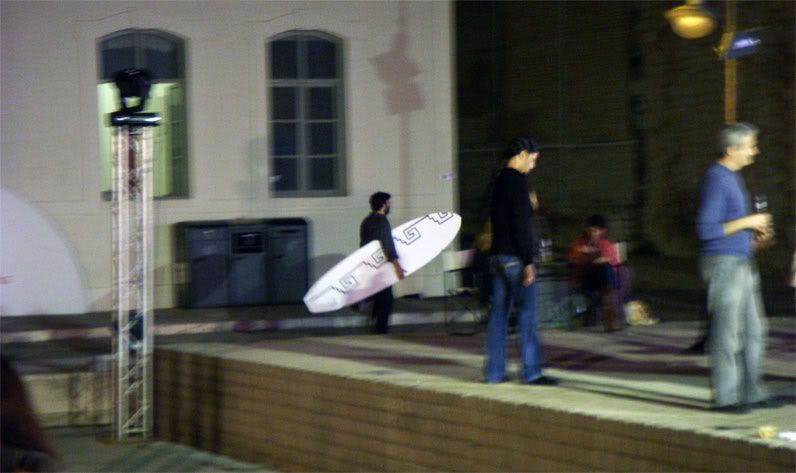 Don't forget to check Elena's post as she and Lopi were front row, capturing catwalk stills and recording the complete show for your pleasure!