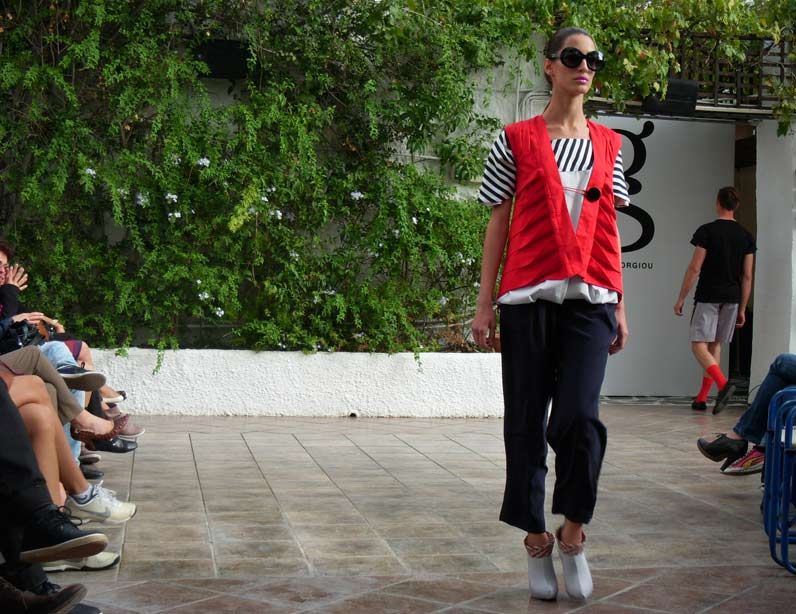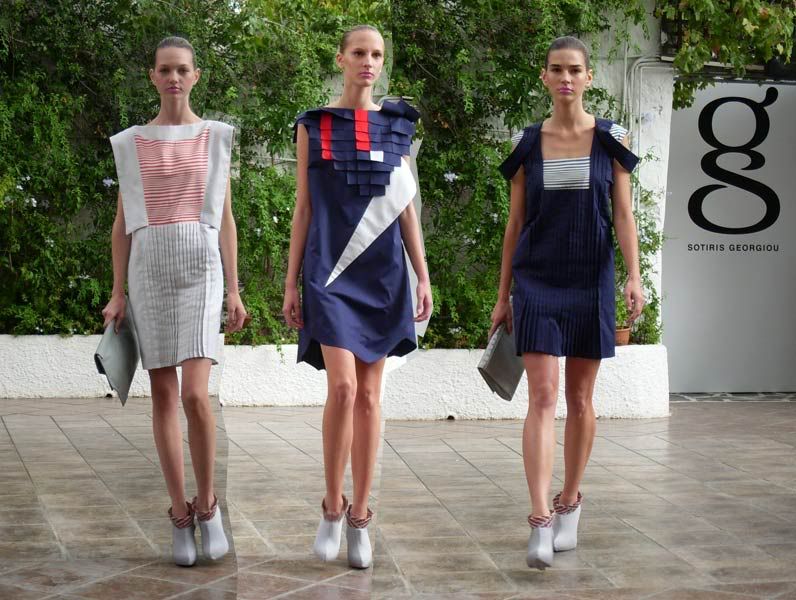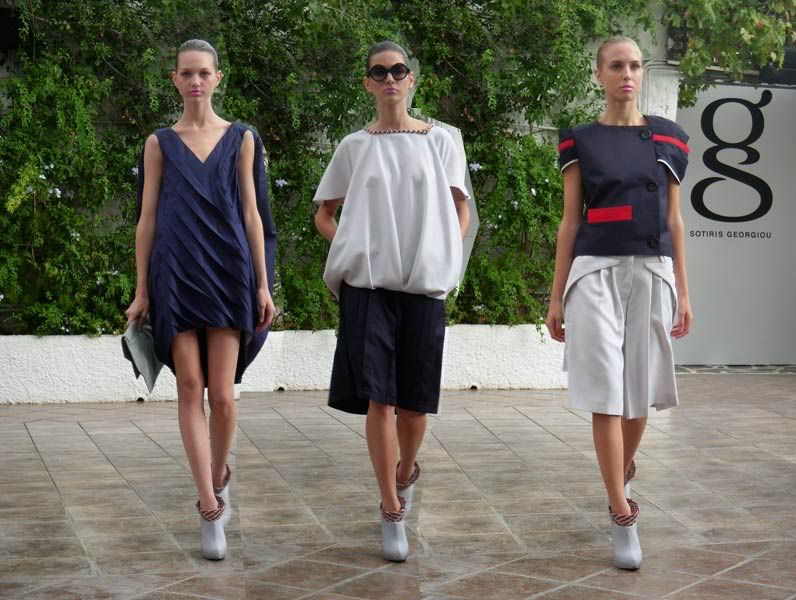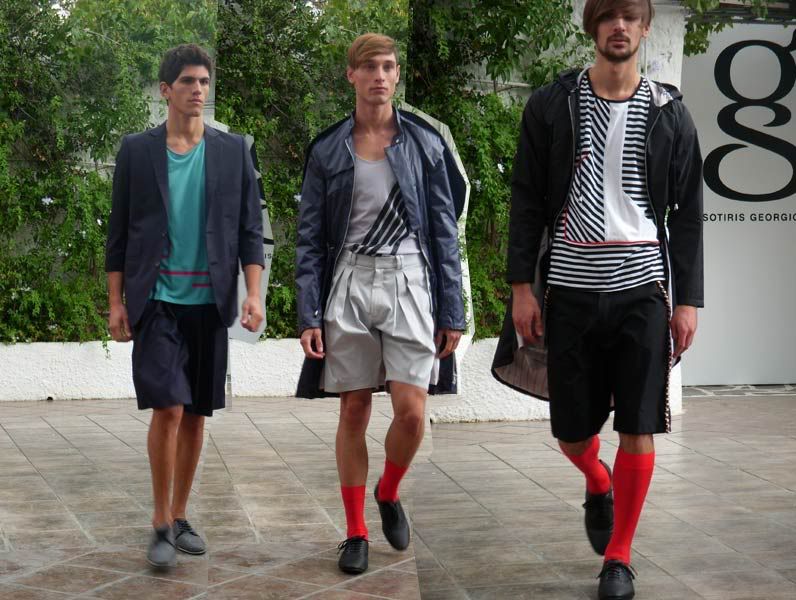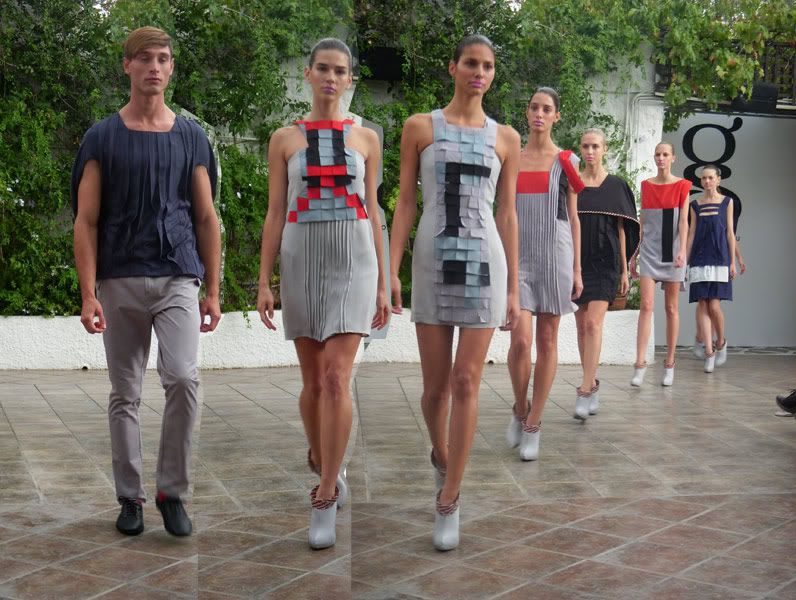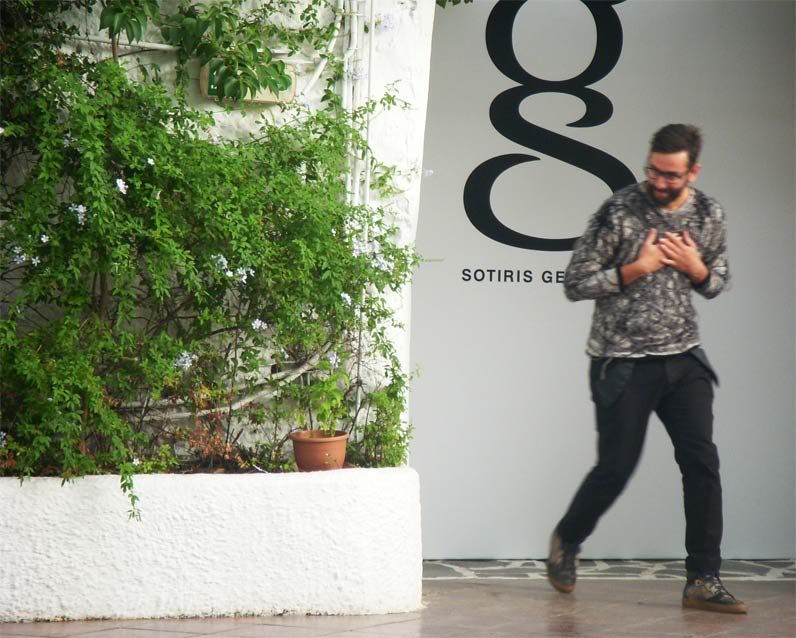 I first became familiar with Sotiris Georgiou during the last Fashion Week where his show was one of the most anticipated and actually good ones of the whole Fashion Week! He is part of the new generation of Greek Fashion Designers and seems to understand really well how a structured collection should be made and what the term "commercial" is!

No, commercial is not bad. Especially if you are taking your first steps in fashion, and especially when you are taking those steps in Greece! So I don't expect much. Not because I'm a pessimist, but because every time I'm going to a show I keep in mind the difficulties of being a Greek designer, of the limited budget and of the limited crowd willing to give money to a not so well known designer rather than to Prada!

So in general I liked the show! And I would love to wear Sotiris Georgiou- that is always the deal in the end isn't it?! The color palette consisted of tones of gray and blue, black and red. Oversized dresses and juppe culottes "that praise man and woman in the absolute urban environment." The designer was inspired by th Bauhaus movement and constructivism for his simple and clear lines.

The only sad thing was this...
Empty seats and people that came even 45' minutes after the show should have started.

Where were you fashionable Athenians?

You missed one great collection...