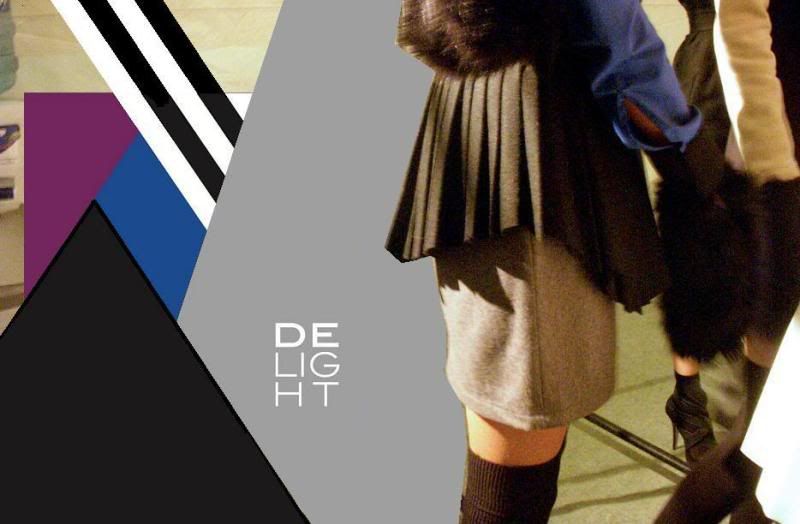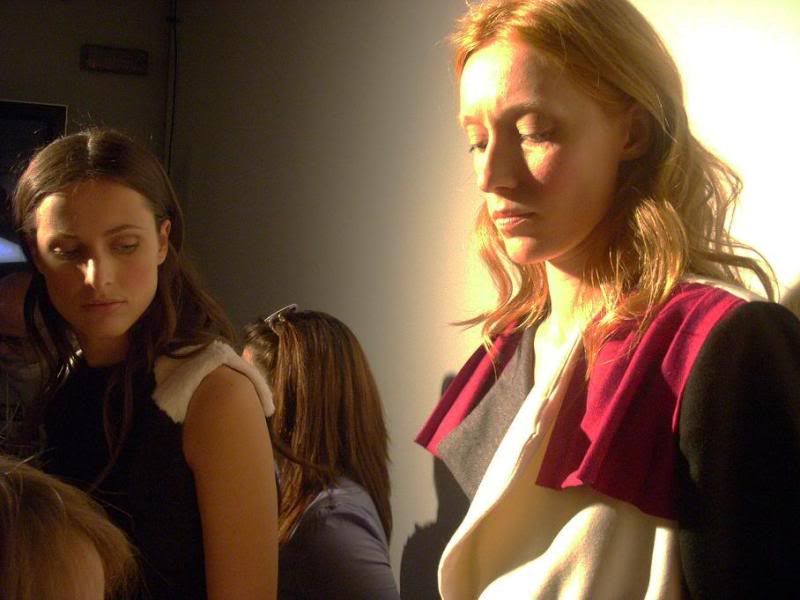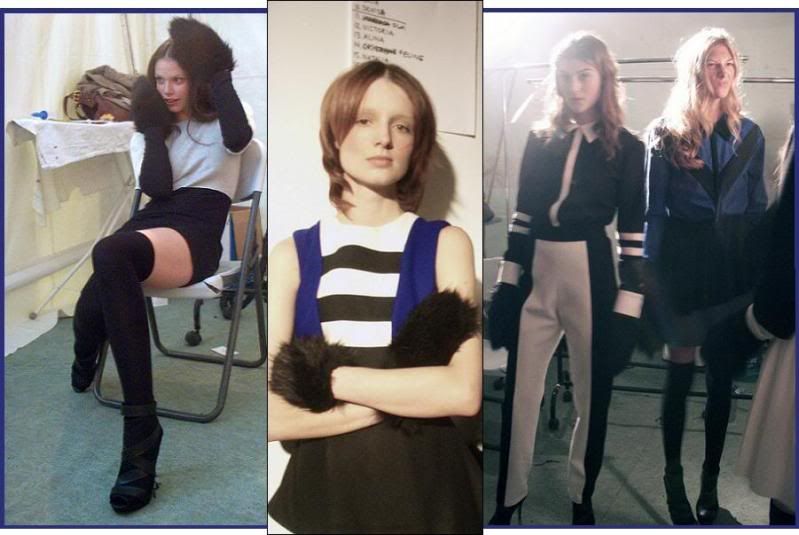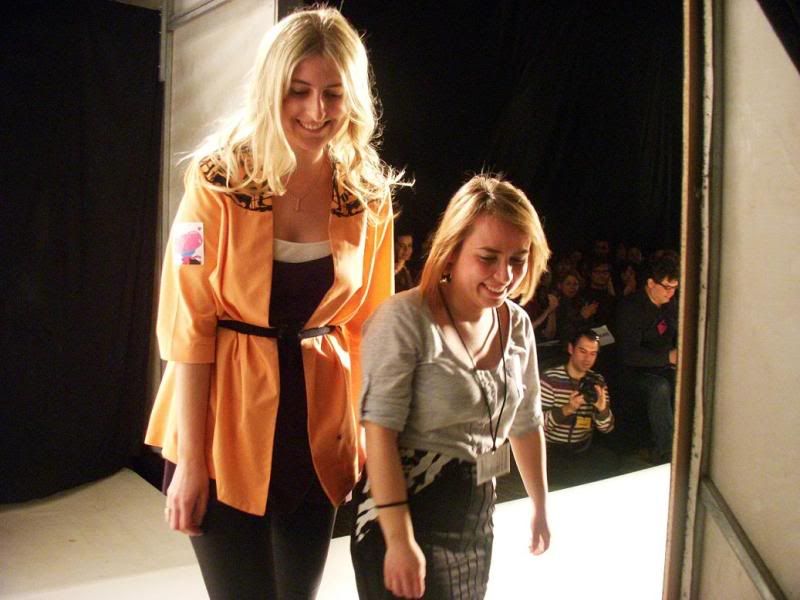 DE

light presented today their collection for Autumn/Winter 2010-11 and I was once backstage to help the girls!!!

The geometric forms were once again to be seen- they slowly are becoming a DElight trademark and the color palette consisted only of 3 colors! As for the accessories, fur gloves (that the models kept after the show as a gift!), over the knee socks and Bershka black shoes completed the looks!

...It's like a

DE

light tradition! Last year the models wore Zara shoes and this year Bershka! And don't tell me that they shouldn't because the shoes looked fantastic and at least this way you get to see how a designer's look can actually be in-budget and wearable!

The highlight of the evening was the protest stickers (made by graffiti artist Drek the Pirate) that we all wore (including me and Thalia) as a reaction to the unfair loss of THE plastic octopus...

May it rest in peace!