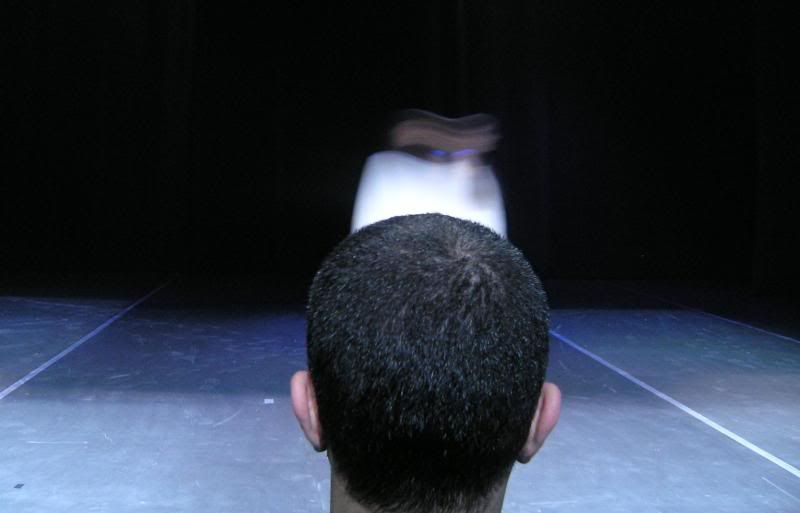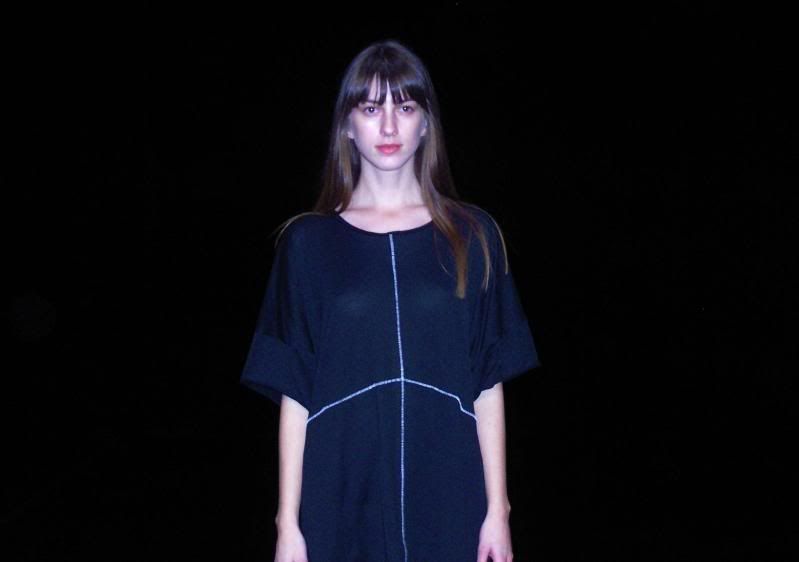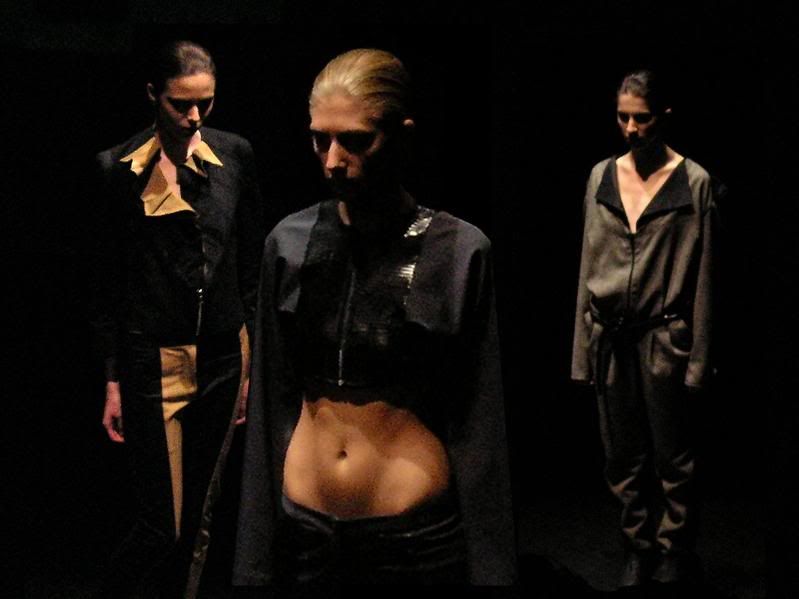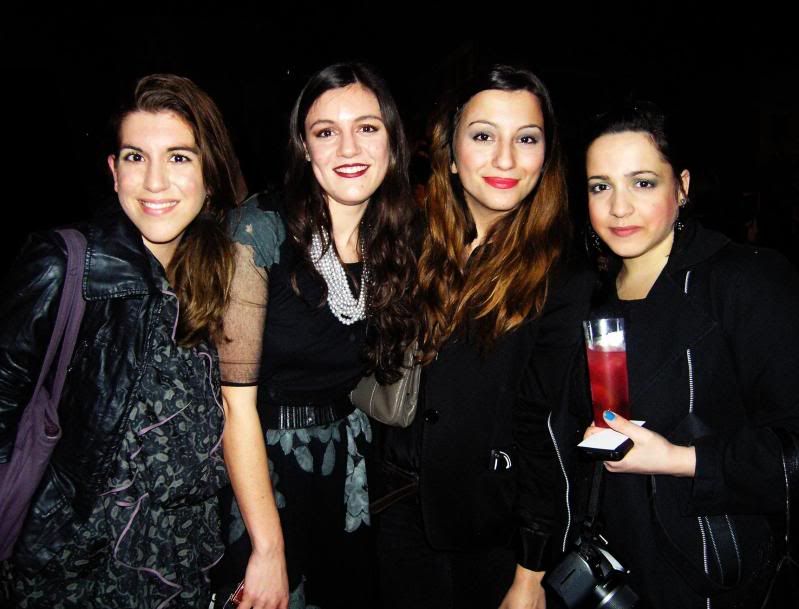 No I wasn't kidnapped by the aliens and oooh yes I'm back! Unfortunately I can't yet reveal the reason why I didn't attend the last two days of the AXDW, the only thing I can tell you now is that tomorrow another post is coming and it's all about my absence and my oh-so-quick trip to Zurich!!!
I arrived back late last night and today I wish I could just take a few seconds to relax but Ozon's 4FashionShake was held and I HAD to be there!



Odeur

, Stockholm-based designer duo, was the first to present their work but as I forgot to take my own camera, I borrowed another one! Last minute I realized that I didn't know how to use it, so most of the pics came out blurry! I post one of the blurry images just because I find it rather artistic for some reason!!! The second pic is still from the Odeur catwalk! The models were really close to us and I managed to snap the pic of the model looking straight to me!


Following Odeur, was the video presentation of

Mastori*Motwary Studio

! No words needed for the short video that they presented! I think you know by now my love for their work and aesthetic !!! As a tribute to them, tonight I also wore my Filep Motwary dress-second time that I ever wore it after my graduation day!

Next was

Levi's-Jean Paul Gaultier

show but my fellow fash bloggers kept me good company, so I decided to skip it and go straight to the last catwalk for the evening- that of

Digitaria

! Eleftheria Arapoglou is known for her love for strong silhouettes so the collection was full of that! The main colors were black with strikes of beige and grey! I made a quick Photoshop collage just to show you some of the pieces!

Another night came to an end! It's amazing how happy I am for attending the shows with my fellow fash bloggers! We may seem like a "gang" but it's always nice to know that you have people with mutual tastes around you!

As a goodnight, here's a photo of me, Despina Isopoulou (also dressed in Motwary), Thalia and Christiana!

Till tomorrow,

xx's