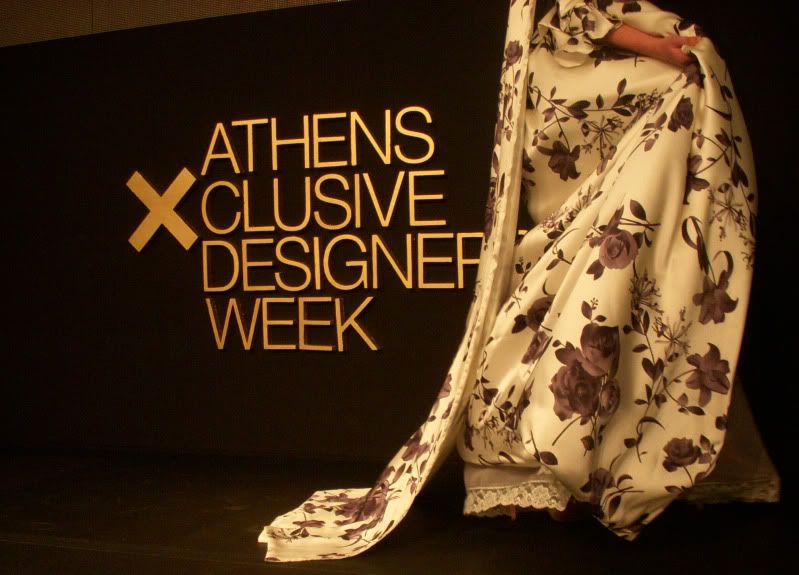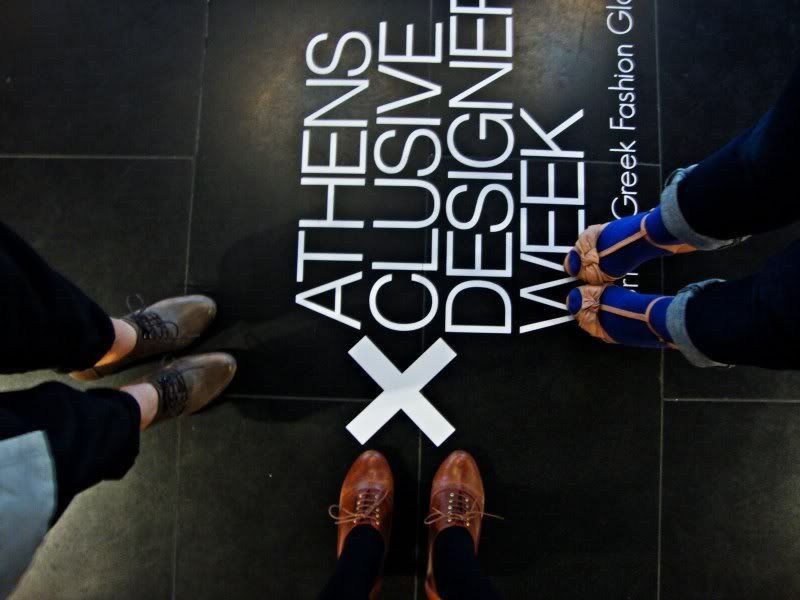 These are just three snapshots of what went on the first day of the Athens Xclusive Designers Week! Didn't manage to attend all shows as I had to leave early and as all shows were at least an hour delayed from what was programmed!

The first show was that of EGW Weekly magazine and Celebrities and Fashion tips were the main themes! As I'm not so into the Greek Celebrities scene I can't name the celebritomodels, I can only say that I think they really enjoyed catwalking at the sound of Lady Gaga's latest hit! The moment that caught my attention was when one of the models wore an Alexander McQueen dress and at the board appeared "in memory of Alexander McQueen"! Nice but kind of spooky!

Next was Miltos, all about Beethoven and his Victorian-like dresses!...! The average age of the crowd attending was at least 40 years old and I think that is the reason why we saw so many gowns!

As for us bloggers we were almost all there! I also have to tell you that I managed to wear stripes and florals ( stripy t-shirt and floral scarf) and that I wore my blue socks with my pink pumps!!! Quite playful outfit and for some reason I kept looking at my feet!!! =))
Lads, off I go! AXDW second day starts in a few hours!!!
last pic borrowed from Chloe in the Sky