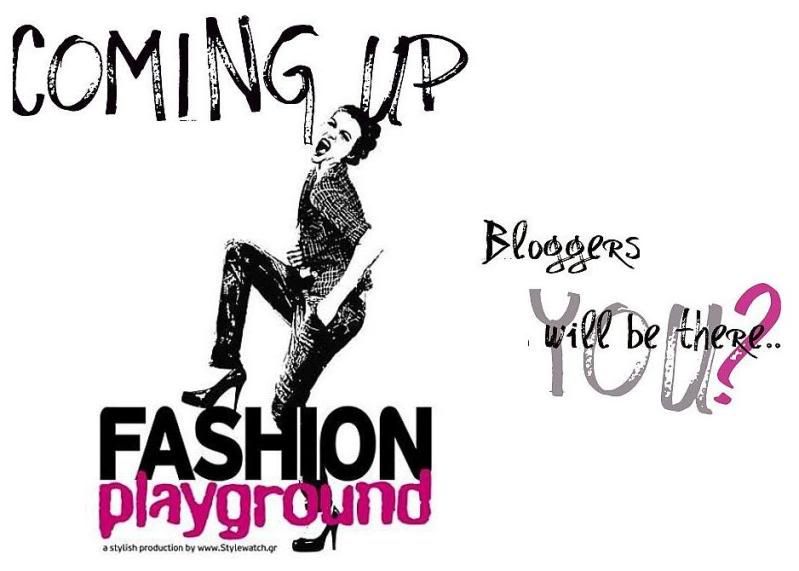 Fashion Playground

is held tonight and us fashion bloggers will be there with an exciting project on the run! We are sponsored by

Levi's Jeans

and we are going to transform simple white t-shirts!
I was ultra excited about this project (you know my love for d.i.y) and instead of a "creative sunday" this time I did almost a "creative week" for managing to complete some t-shirts!!!
I already made 8 of them, if you're lucky enough tonight you'll have the chance to win one of them, if not, at least come and meet us!!!

Enter fashion playground site and discover the rest of the events that are going to take place in a few hours!!!!
Queen B placed the logo "bloggers will be there, u?" and I thought I had to post it as well! credits to Bee!!!