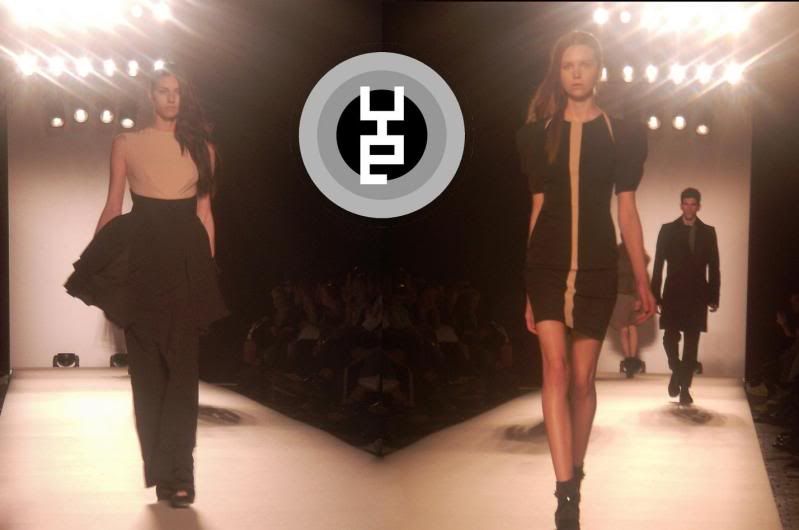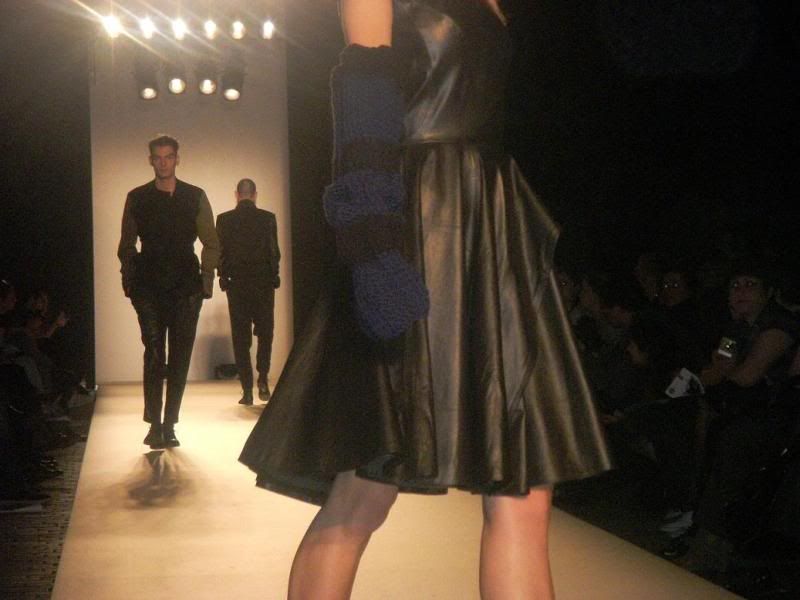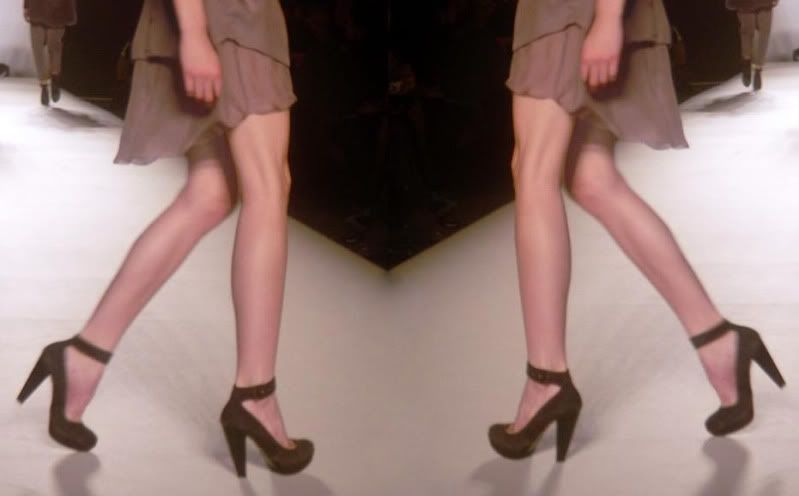 Yesterday was the most interesting of all Fashion Week days! I was at Gazi from 5 a.m till 9 a.m. and all shows that I watched were really well done! (yes, my tired feet also agree on that despite the pain)

BUT...Favorites are favorites so the first post of the 3rd FWA day is dedicated to the amazing senior Eleftheriades!

The AW 10-11 was under the

"Urban Hunters"

theme and in the words of the press release, the collection was all about:

"Well defined silhouettes with sculptural cuts and unexpected placement of volumes. The main colors were air force blue, mushroom grey, dark marine, tanned olive and black. As for the textures... leather, kidassia and mongolian fur, cashmere, merino knits, jersey, advanced denim and some other luxurious fabrics were used to complete the collection!"
The collection had all the essentials for an urban chic Autumn/Winter outfit! I'm not so sure abour the mongolian fur parts but the mix of leather and knits and the unexpected placement of volumes were the parts that I most loved about this collection!

Sotiris Georgiou, Emmanuel Zoulias and Mi-Ro are about to follow this post later on tonight! Now I have less than an hour to get ready for our new talent Evangelos Kavathas!